Archival Collection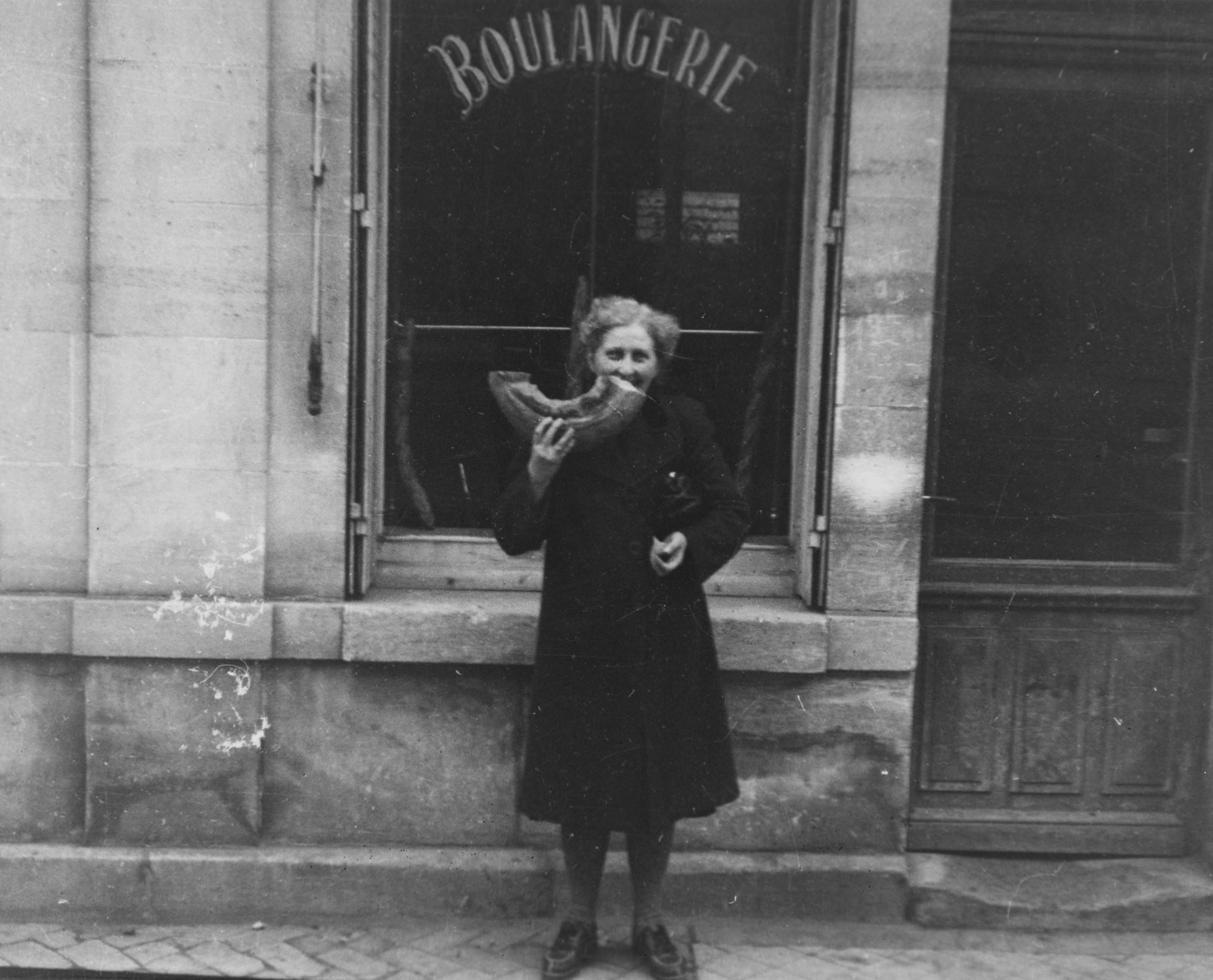 Elsie Thomas Culver: A Journey Through Post-World War II Europe is based on journals, letters, photographs, and ephemera from the Elsie Thomas Culver Collection at Graduate Theological Union. See the finding aid for a list of the materials in the collection, mostly photographs and slides from her trips through Europe, India, Africa, China, and Asia.
Elsie Thomas Culver donated the collection to the Center for Women and Religion (CWR) at the GTU around 1979. The GTU archives was formally established in 1989. The Culver collection, still in its original boxes and containers, was transferred from CWR to the GTU Archives in 1992.
Although processed years ago by the archivist, this particular collection has rarely been examined by any researcher, prompting the creation of this online exhibit to encourage use.
The online exhibit was designed by David Stiver and Michele Gibney. Michele, intern extraordinaire, also took care of the scanning, transcribing and selection from journals and letters. With few exceptions, the captions for the images were written by Culver and copied from the back of the photographs.
Related Materials
Ronald E. Stenning's Church World Service : Fifty Years of Help and Hope (1996) describes the founding of the organization. CWS brought together many humanitarian church related services under a single organization in 1946, becoming, according to the New York Times, "the largest private agency distributing foreign relief."
The Library of Congress has two related online exhibits: one features women journalists during World War II; the other, the implementation of the Marshall Plan that began in April 1948.
Women Come to the Front: Journalists, Photographers and Broadcasters During World War II

For European Recovery: The Fiftieth Anniversary of the Marshall Plan
Copyright
Copyright for all materials has not been assigned to The Graduate Theological Union. All requests for permission to publish or quote from manuscripts must be submitted in writing to the Archivist. Permission for publication is given on behalf of The Graduate Theological Union as the owner of the physical items and is not intended to include or imply permission of the copyright holder, which must also be obtained by the reader. For additional copyright information, please contact: