Doug Adams: His Life and Work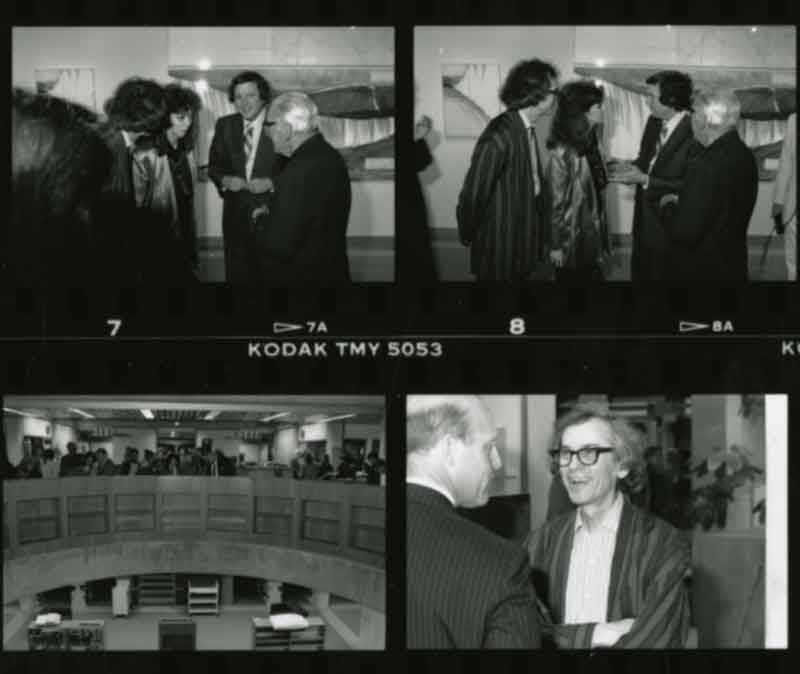 Art - Christo and Jean Claude
Douglas G. Adams introduced Christo at the opening of an art exhibit on April 15, 1988. Entitled Christo and Peter Setz, The Running Fence Project Revisited, the exhibit featured Christo's plans for the Umbrella Project, as well as images from The Running Fence. The event combined a display of Christo's projects with the retirement of Peter Setz, founding director of the Berkeley Art Museum, Professor Emeritus of Art History at UC Berkeley, and a long time friend of GTU. Selz assisted Christo with the planning and implementation of The Running Fence.
Introduction of Christo
We have much to learn from Christo's art; for his works reveal what binds us together with others and with the earth. At a time when some politicians would create trade barriers to obscure our relations with countries of Asia, Christo would lift umbrellas in both California and Japan to help us see our affinities with one another.
This Graduate Theological Union is an umbrella for Catholic, Protestant, Jewish, and Buddhist institutions seeking to understand our unity amidst diversity. And the study of religion is basically a study of what binds us together with others. the word "religion" has the same root as the word "ligament" and is concerned with what connects all of our separate parts to allow them to work together as a whole. The arts help us see wholeness and are appropriately a major focus at Graduate Theological Union which has the largest doctoral program of religion in the United States and the premier doctoral program in "religion and arts."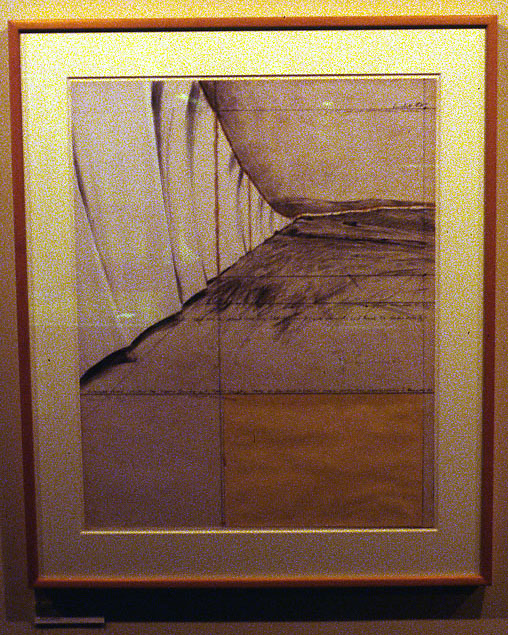 The presence of The Running Fence exhibition in this theological library eloquently exemplifies what religions may learn from art. Building The Running Fence not only created interrelationships but more deeply revealed complex interrelations (already existing among many persons and distinct political entities) which sustain us whether we know them or not. In process art, seeing these interrelationships is a part of the art experience. As they tried to support or oppose the fence's construction, many persons realized for the first time not only the different political jurisdictions in which they lived but also the similar and different views held by their neighbors. And more significantly they often learned for the first time who were their neighbors. In scripture, we hear the central question "Who is my neighbor?" which leads to Jesus telling the story of the Good Samaritan. To learn who is my neighbor is a deeply religious inquiry. And Christo's art help us with this inquiry.
As this GTU umbrella helps us appreciate our similarities and our differences among religions, so The Umbrellas will help us see "the similarities and differences in the ways of life in two valleys," one in Japan and one here in California. Christo's The Running Fence helped us see wholeness and connections across two counties, across fifty-nine ranches, and along twenty-four and a half miles running from east of highway 101 to the Pacific Ocean. Even after The Running Fence has been down for over a decade, we cannot drive or walk along that stretch of northern California without remembering the wider possibilities for fellowship which The Running Fence revealed. We look forward to learn how Christo's Umbrellas will help us see even wider possibilities for fellowship with others of this earth beyond that ocean.
Permission to reproduce the introduction courtesy of The Center for Arts, Religion and Education.
---
See extensive Press kit for this event.
For more information on Christo and Jean Claude, go to their website.